Reading Time:
4
minutes
5 best tips to find an animation outsourcing company
Let's consider an imaginary scenario that a lot of people go through: You've spent a great deal of time in your animation studio meetings and after some time, you've decided:
Animation outsourcing is the best and only option for you
You're thinking of finding an animation outsourcing studio but you don't know how to find one. There are simply too many studios to work with and there are many factors you should take into account. In short, it can't get more overwhelming. Don't worry though as we've experienced this dilemma ourselves but we're here with a solution:
In this short guide, we introduce some typical and effective ways you can use to find an animation outsourcing studio company that's the perfect fit for your needs.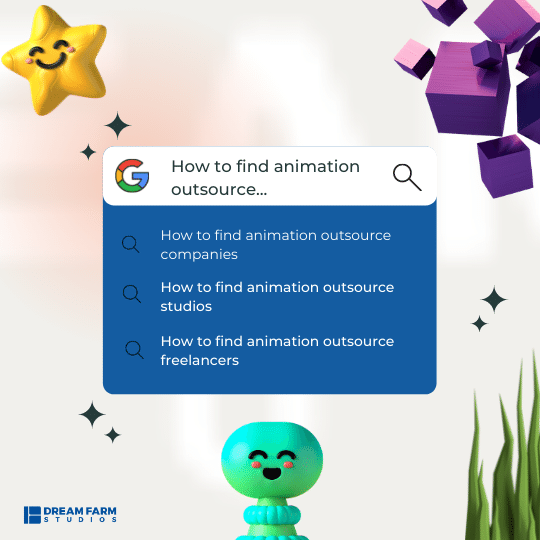 2 important tips before finding an outsourcing animation company
Let's suppose it's your first time thinking of outsourcing your animation project. It might sound reasonable to go and start your work without knowing anything about the process. But the ups and downs have shown us that we need to know some key things before beginning your outsourcing journey:
1. Get to know the animation industry first if you want to be taken seriously and not sent out the door when you go and pitch your idea/script. Artists have an abundance of ideas; good artists are busy, they can't spare time on someone who has no idea where, to begin with, and certainly not someone who doesn't know the process.
2. If you have an idea, your chances are 0%, if you have a script, your chances are 1%, if you have an experience that can indicate the fact that you can keep those scripts coming in at a consistent rate and of the same quality, now we are talking. 
If you follow these two friendly recommendations, you will always get due credit and payment for your work. There's little scope for people cheating since everything is digital these days, and files can always be tracked and traced, so you'll always win in court if something rare and unfortunate happens to you.
Should I outsource my animation to a freelancer or an animation studio?
When browsing different websites and portfolios, you might be tempted to partner with individual talents or freelancers because they charge you less. Sites like Fiverr or Upwork offer great service for clients looking for freelance work. However, when it comes to infrastructure and communication consistency, agencies and 3d animation studios outperform freelancers significantly. Animation studios have all the necessary programs, tools, and personnel to complete your project to satisfaction. But communicating with the person who is drawing up your video is difficult.
Outsource animation companies ; 5 easy ways to find the perfect studio
1. Use Google search to determine the best sites in the eyes of Google
First and foremost, type the name of the service you're looking for. Look at the list of all the websites on the first page, browse their portfolio and see if their work is aligned with your desired style. 
If you're looking to work with a local brand, type the country or the city at the end. For example, if you're from Canada, you might use a phrase like "animation studio in Canada" to find some local business to work with. 
In some other cases, people find relevant studios based on a query that's related to animation. look at the example below: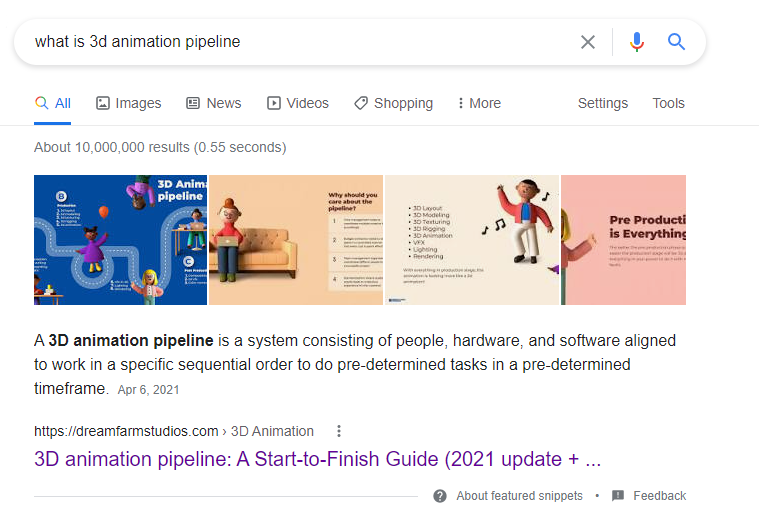 Some studios might not use Search Engine optimization techniques and, thus, might not get shown on the first page. Ideally, it would be best if you chose a studio that is good at content marketing. For example, you can check if they have a blog section and see if the content is any good. These are some of the basic indicators of an animation studio that might be best to work with since they consist of different teams of marketing and sales professionals. 
2. Use directories to read reviews and testemonial from previous clients
One thing that makes things easier is to use different directories that list a designated number of animation studios according to different criteria. Some of these sites have a specific procedure of reviewing and verifying the studios. What's good about directories is that each animation studio has a specific page that lists all the valuable information for outsourcing. You can check all the features of an animation studio like the type of animation, price range, style, services, and portfolio.

The most important and probably the most helpful is the reviews section where you get the chance to see the overall performance of one animation studio in the words of their customers. Using different directories that list studies based on different KPIs and the ability to use filters is a great opportunity for you to find the best animation outsourcing studio.
Take a look at Dream Farm Studios Clutch page to see all the mentioned points in practice.
3. Use freelancing websites to see the rough price range for different services
While having a website is a more professional and logical way of deciding on a studio to start outsourcing, you can always check freelancing websites to find some great talent too. Our animation studio is also active on the freelancing website Guru, and we have received different outsourcing projects from all over the world.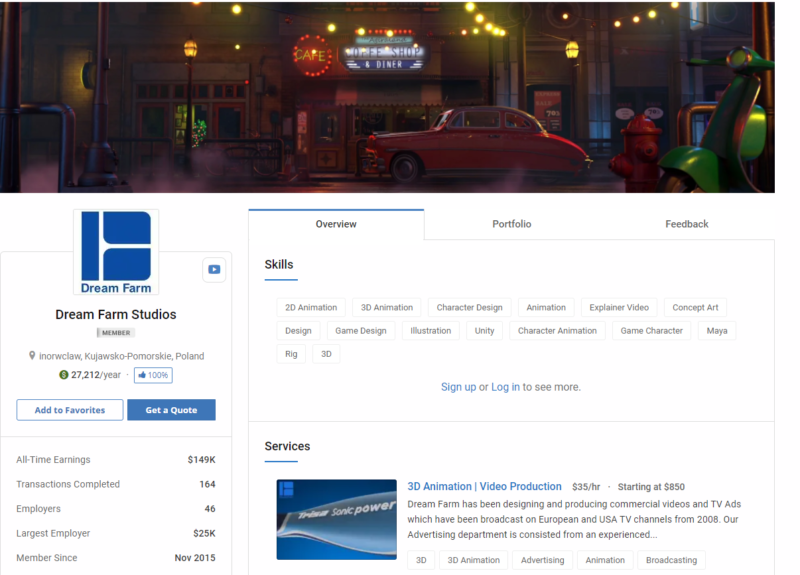 4. Use social media to check content marketing and public relation best practices 
Some animation studios are partially active on their website and freelancing websites but are posting consistently on social media. If you're looking to work with one of them, It's usually a good idea to check their social media accounts. Seeing how they perform on social media in case of their public relation engagements, content creation, different advertising campaigns, press coverage can help you choose the best animation outsourcing company to work with.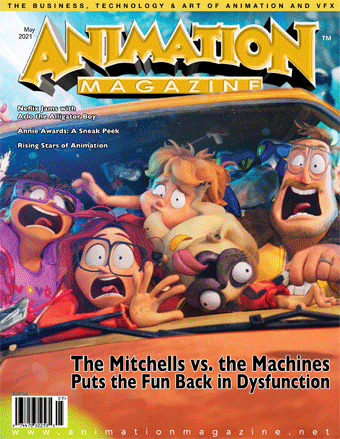 5. Press Coverage and Animation media to pick the best studios 
With internet having a huge impact on the world, It's changing everything from research, promotion, entertainment and information gathering. Some animation magazines are regarded as the authority in the animation industry and thus, provide authentic and in-depth review and interview with different animation studios. You can always read the featured posts where the CEO is talking about the vision and mission of the company and what kind of clients they're looking to work with in the future.
As an example, we've recently done a coverage with Animation Magazine, the leader of animation news in the world. Check the coverage at ANIMATION MAGAZINE interview with Dream Farm Studis.
Wrap-Up
Whether you want to outsource a small portion of an animation project or assign all parts of your animation pipeline, knowing how to find the best animation outsourcing studio can help you save a great deal of time and money.