Reading Time:
4
minutes
"Ok now, we definitely need to have a commercial animation!"
After a lot of consideration and time-consuming research on successful marketing campaigns, you jump to the above conclusion. 
But the question you should be asking yourself is not whether or not to have a promotional video for your new line of product or service, the more important question is what type of commercial animation is better for you. 
From motion graphics and whiteboards to 3D animation, there are plenty of ways you can take advantage of the power of animation and incorporate them into your marketing strategy. Here's everything you need to know about different types of commercial animation and how to choose which one of them is right for you. 
Why should you consider videos in the first place?
Data shows that the number of companies using video as a marketing medium has increased from 63% to 81%. The reasons why more brands are getting all hyped about video marketing could be one or some of the following:
Video is engaging:

Psychology says humans are 3 times more attracted to visual data than dull written content. 
Video tells a story:

whether it's commercial or not, stories have the potential to captivate and attract customers
Video is impactful:

Video content is more likely to go viral and receive widespread attention
Video is versatile: Do you

 want to make a video ad or just promote your new line of products? Videos can help you do whatever it is you're doing
Not all types of commercial animations are perfect for every brand
When you think of a commercial, you might think of a video consisting of some visuals, a voice-over, and the illustration of the product or service. However, there's more to animated video ads than just that. There are different styles and techniques of representation, each leading to different outcomes. 
If you don't know which of these to target, you'll fall flat on your marketing campaign or strategy. 
According to the survey done by wyzowl, 24 percent of marketing agencies and brands have difficulty choosing the perfect type of commercial and thus get stuck in a never-ending cycle of failure. 
You don't want to be among the 24 percent? Keep on reading to know which one of the following to consider. 
What are different types of commercial videos? 
We've overviewed every kind of animation below and included a reason that can determine if you should use one or not. 
When you think of animation, the first thing that comes to mind is probably the traditional hand-drawn 2-dimensional animation. It's been a while since Disney animations stopped  2D animation into their workflow. Still, 2D animation is commonly used in the business world and the media.
What makes 2D animation so good for businesses is its low production time, making it an ideal choice for small businesses and startups. Plus, there are now tools and software offering templates that can help you make a commercial animation without any knowledge and expertise. 
Because 3-dimensional animation or CGI looks visually astounding, it's the number one choice for brands looking to make high-quality and top-industry video content. However, 3D animation is rarely used for commercial purposes nowadays. Why? Well because producing 3D animations can break the bank with their high price. Besides, if you want to make changes after post-production, it requires more time to implement. In short, 3D might not be the best viable option when it comes to budget and time restrictions. 
Sometimes brands don't need a character or story-driven animation. Instead, they just want to use graphics and text for animated logos, explainers, and titles. In this case, motion graphics are a perfect choice. The skills required to create motion graphics are different from those required for other types of animation as motion graphics don't require a knowledge of body mechanics or acting.
Whiteboard animation consists of simulating black-line graphics being drawn on a white background, illustrating the concepts or ideas in play. The popularity of these types of videos lies in their effectiveness, as the dynamic graphics and animations do a great job of delivering complex messages while keeping the audience engaged. Using a streamlined style that results in a straightforward and to-the-point finish.
If you have a great deal of information on hand and a short amount of time,  animated slides or infographic animations are a great way to do both. Complex subjects and descriptions that need illustrations and graphs are also what infographics shine. 
How to choose the ideal type of commercial for your brand? (5-step process)
If you're not sure about which one of these types of videos is right for you, don't worry. We are going to introduce a 5-step process that can help you understand the pros and cons of each one so that you know exactly which one is the best choice for you.
Know your audience
Consider the buyer journey
Choose the perfect type of commercial
Choose an appropriate animation studio 
Start promoting your video
Check out our commercial animation studio page for more examples of how we create and promote animated commercial animation projects/
A quick Wrap up 
It's not enough to have an eye-catching video that you have spent millions on, the commercial video you're choosing should attract the buyer persona and be convincing enough to turn out useful. By knowing different types of animated commercial videos and what makes each of them tick, you exactly know which one to target and get the result that you have been dreaming of for a long time.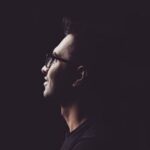 Arash is the equivalent of Buzz in Toy Story when he goes to infinity and beyond, but never comes back! responsible for our blog and content marketing efforts, he always delights the audience with his tenacity and passion in creating the extraordinary.