Reading Time:
5
minutes
Once upon a time, there was a fairy tale about a Little Red Riding Hood.
The main characters are the big bad wolf, Red Riding Hood, grandma, and the hunter.  The story revolves around how the wolf distracts the Little Red Riding Hood on her way to grandma's house. After eating the grandmother, the wolf dresses in her clothes and waits for the girl to arrive.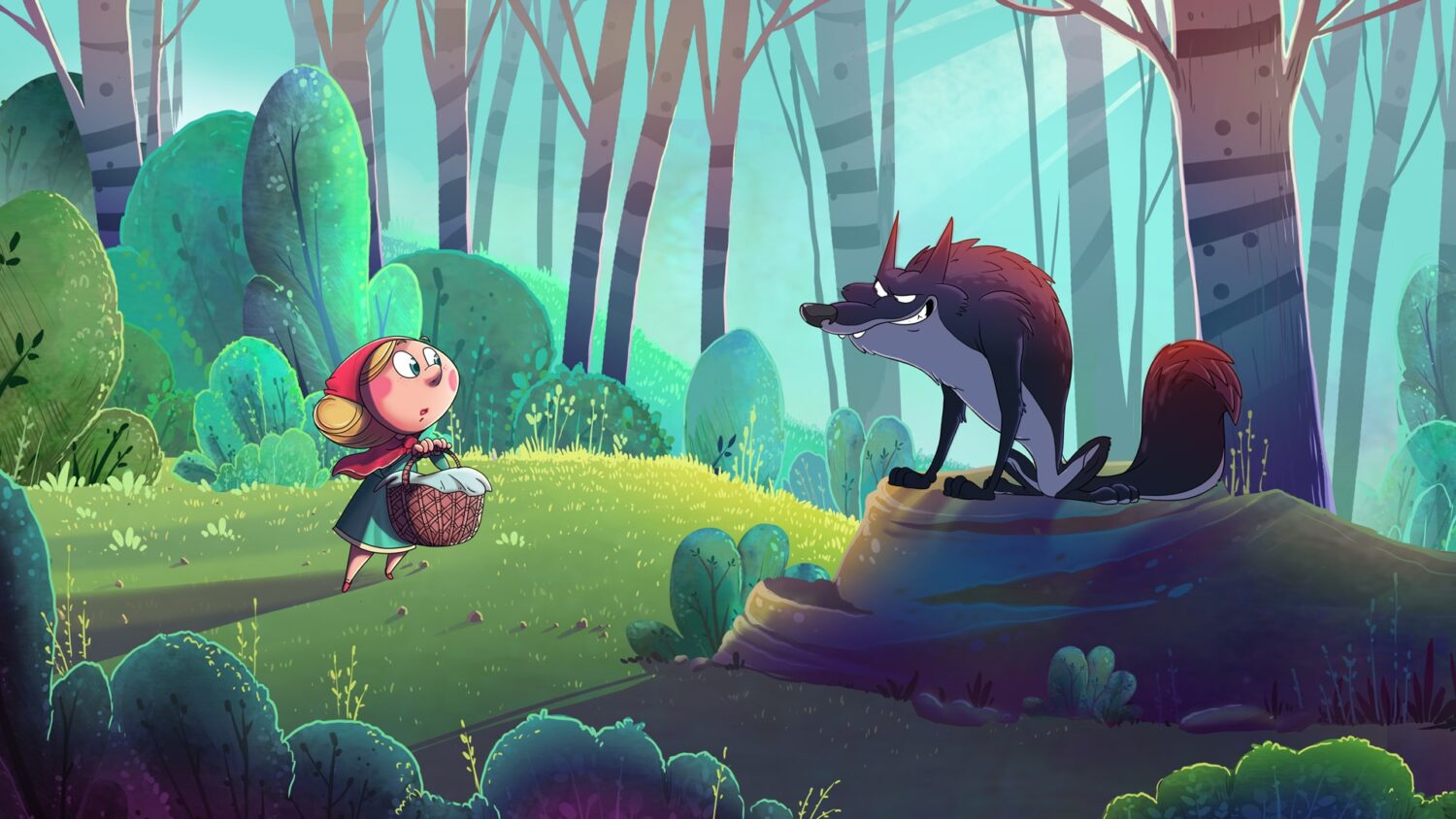 The above description is the storyline we're all familiar with; whether in books, feature films, cartoons, or comic books, the same story occurs in a different entertainment medium. But have you ever thought about other storylines that explain a new aspect of the main story?
Check out our brand character service page to see how we are helping brands enter the metaverse using a brand character and transmedia storytelling. 
What is transmedia?
Transmedia storytelling is a technique of telling a single story or story experience across multiple platforms and formats using current digital technologies.
Let's say we want to know more about the wolf—what are his motifs, and how did he end up the way he did? or what happens in a parallel universe where the Riding Hood rejects the wolf, creating a new world of experiences?
In all these alternative universes, a new story is born, which borrows the universal rules and aesthetics of the original story but differs in how the plot and characters are incorporated in the story. This is where transmedia comes into play.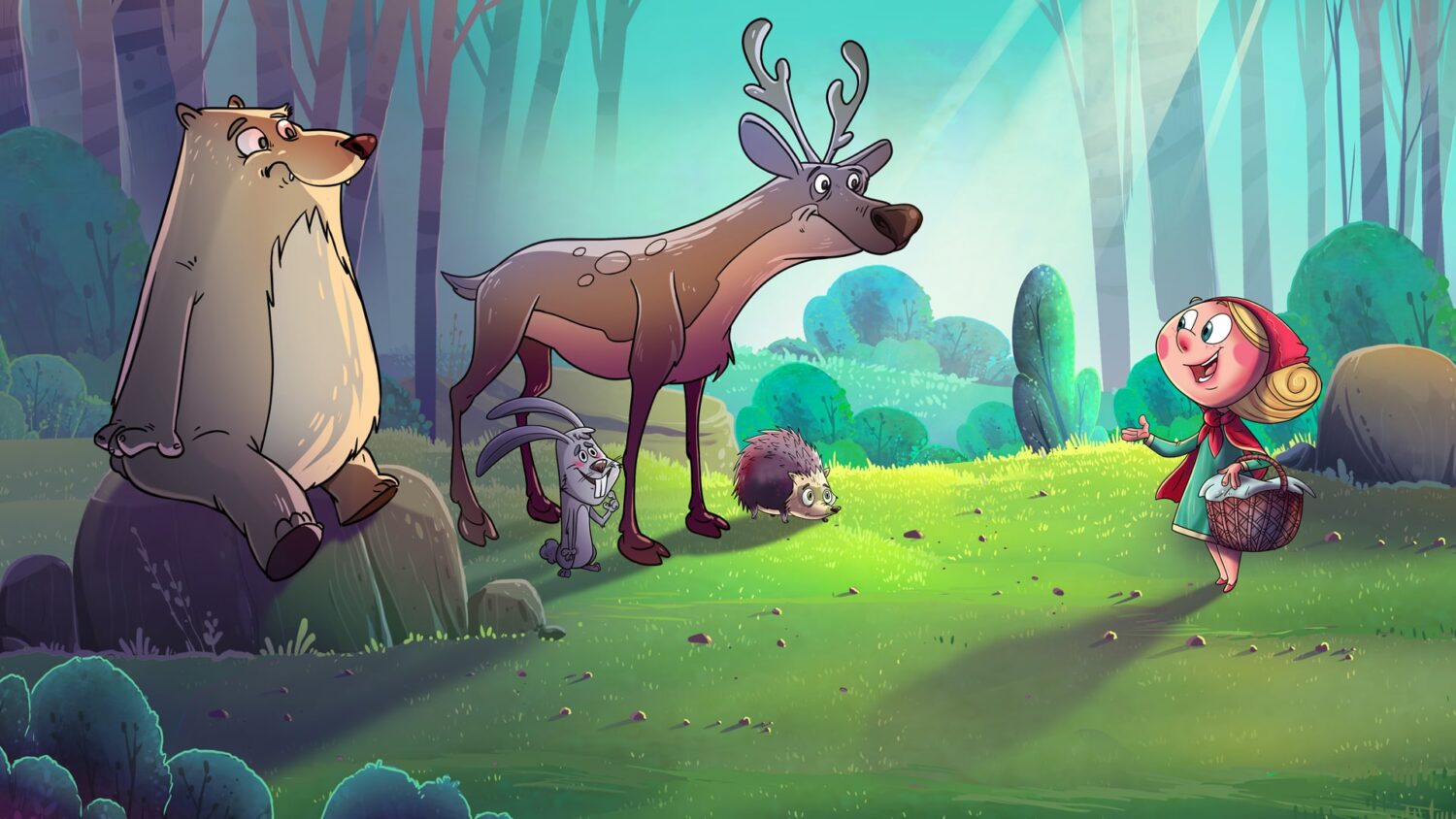 A transmedia story resides across multiple mediums and forms of storytelling. The story world and the core concept can have subplots, experiences, and nuances that translate beyond one medium. 
In other words, a transmedia story is essentially a story puzzle that invites the audience to engage with the elements of the story either by actively or conceptually joining gaps that might arise. It can be fictional or even non-fiction.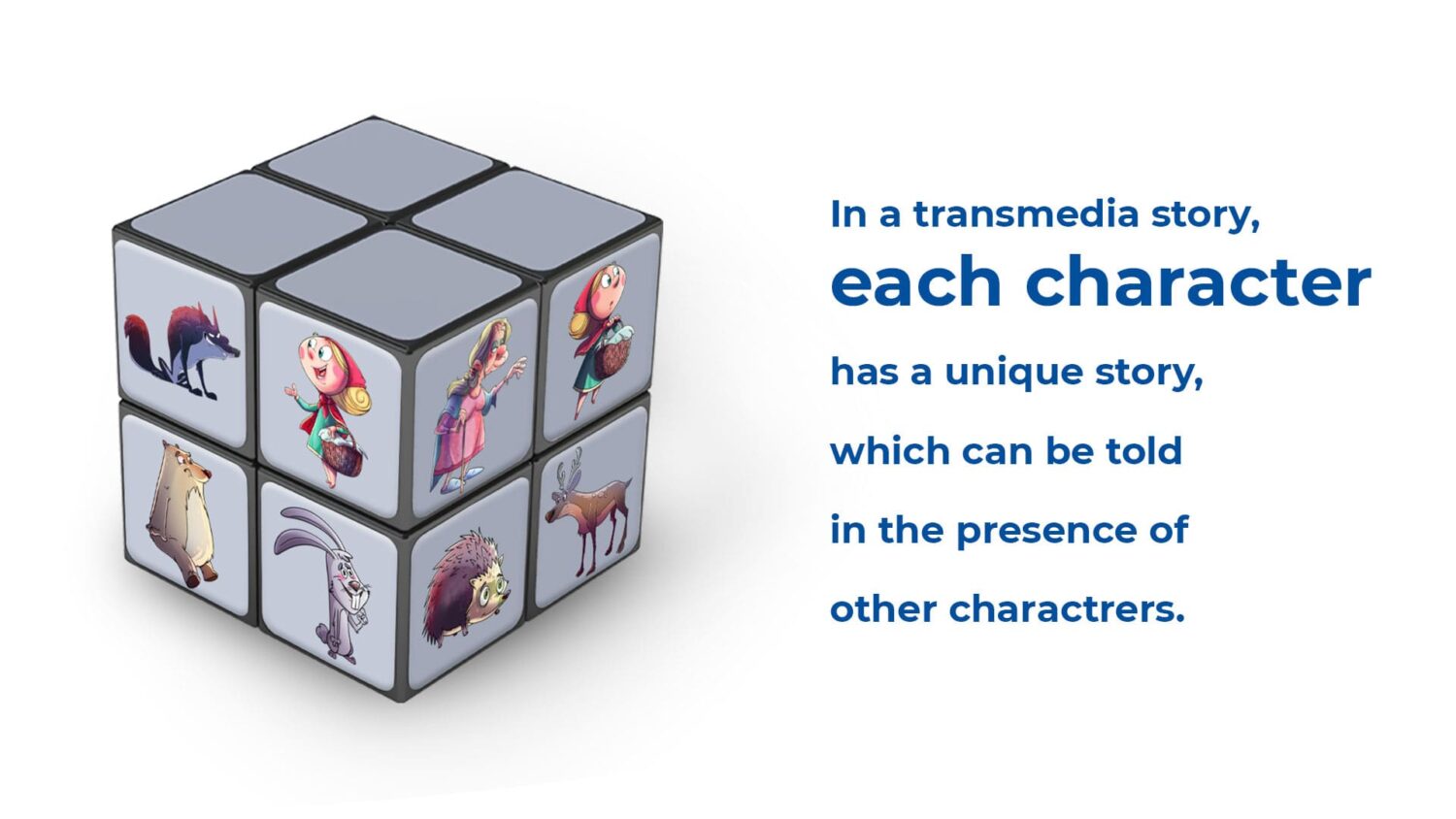 What is the difference between a traditional story and a transmedia story?
Something that could make a story transmedia is to have depth in each of its aspects. When a story is deep, it allows you to analyze each part of it from a different perspective with different characters that one can create. And we can bring each of these perspectives to the fore through different transmedia technologies to dig deeper into the story you are creating.
In a traditional story, the whole is less than the sum of the parts, which could lead to dissatisfaction with consuming the media. On the other hand, in a transmedia franchise, the whole is more satisfying than the sum of the parts, evoking a sense of euphoria of collecting different pieces of the story puzzle.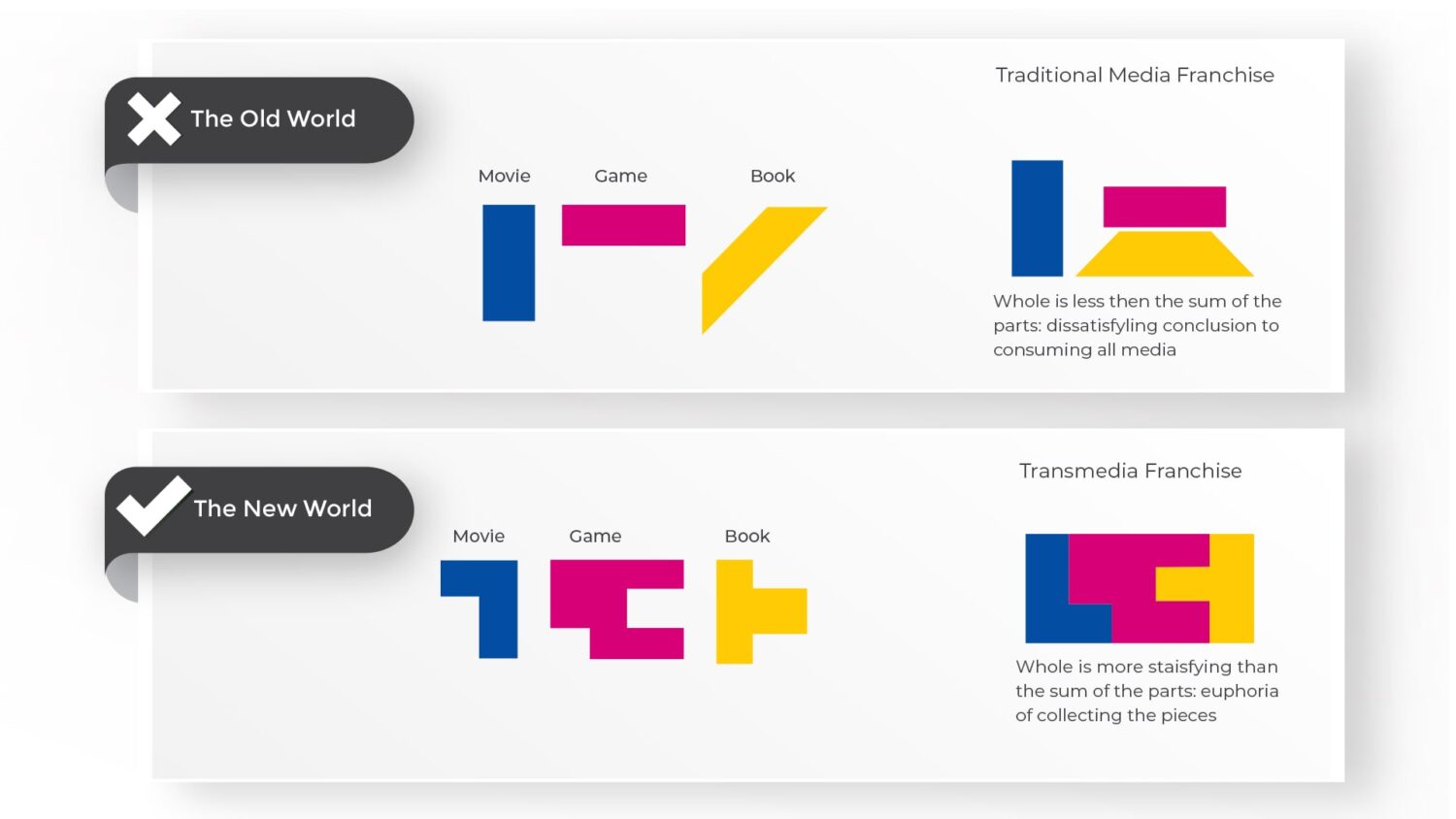 Henry Jenkins Transmedia
Jenkins is the Provost Professor of Communication, Journalism, Cinematic Arts and Education at the University of Southern California. He arrived at USC in Fall 2009 after spending more than a decade as the Director of the MIT Comparative Media Studies Program and the Peter de Florez Professor of Humanities. If you Google the term "transmedia," you probably come up with Henry James' name on different websites and resources. In his words:
"Transmedia storytelling represents a process where integral elements of a fiction get dispersed systematically across multiple delivery channels to create a unified and coordinated entertainment experience."
Some misconceptions and myths about transmedia
 Transmedia is a new phenomenon

.
When you first hear the word "transmedia," you might think of it as a new occurrence in the world of media. However, the first signs of using transmedia date back to the time of the bible. In effect, many people were illiterate during the early ages, and narratives were passed on verbally through "live theatre," where they were acted out or illustrated. Eventually, these live performances turned from one form (cave paintings) to another one (theatre).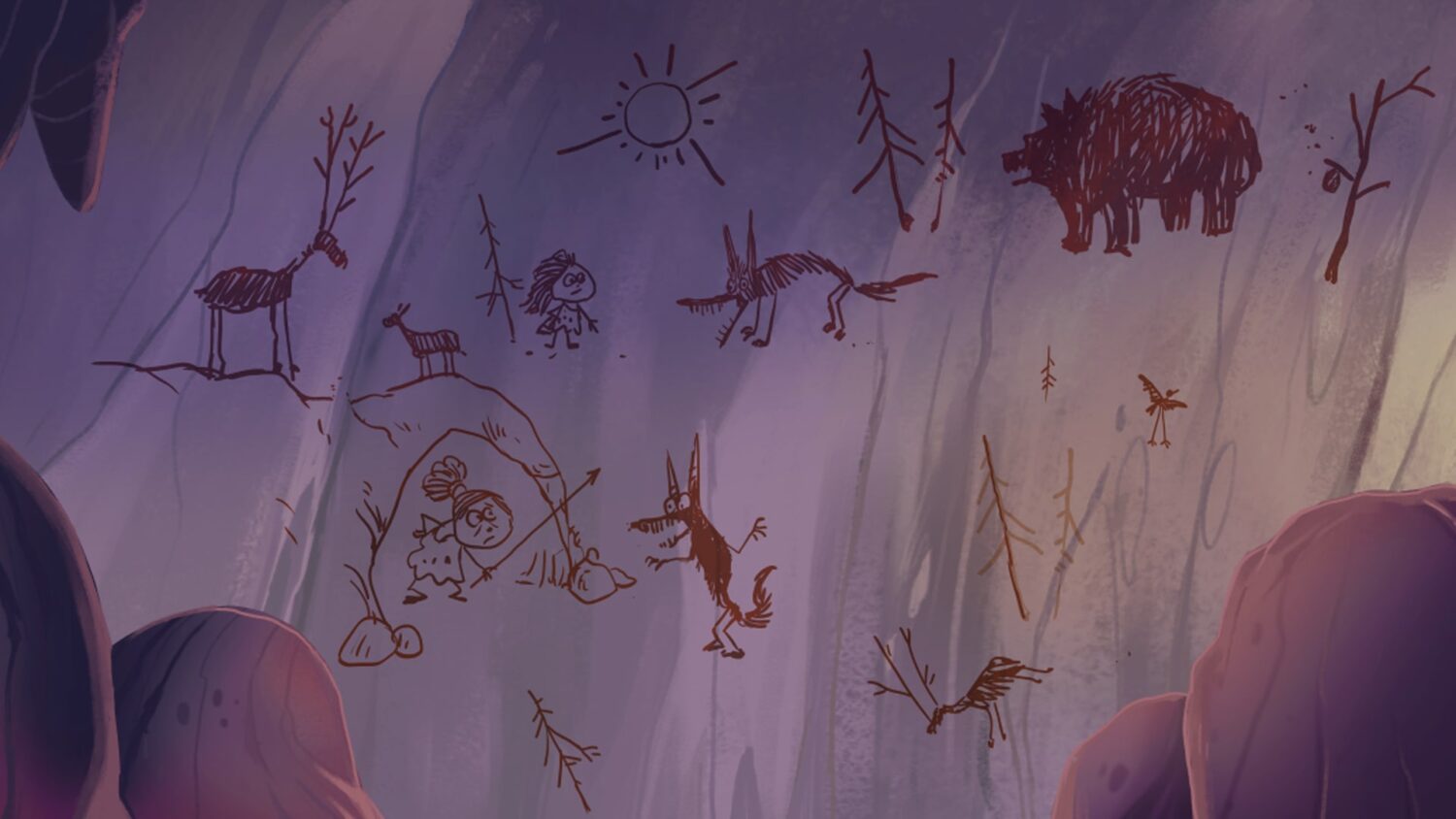 Transmedia is the same as multimedia

.
When talking about multimedia, different forms of communication such as text, video, pictures are combined to become a stand-alone medium. Transmedia can be only text, which is transformed into a film or a video game. To put it simply, we're not concerned with narrative in multimedia.
People sometimes use transmedia as if it's a form of a noun that has a specific meaning on its own. But in truth, the term is an adjective that modifies a noun. That's why we tend to use storytelling with transmedia because stories are transformed from one medium into another. 
3 Elements of effective transmedia narratives
A good story is the backbone of a transmedia experience. You have to keep in mind that tales in a transmedia context are quite different from traditional storytelling. Usually, a narration is created, and the same story is used in various formats. However, in a transmedia story experience, the main story is the spine of different child stories within the same world and setting.
Want to come up with stories? check our guide on idea creation in animation 
Digital technologies have significantly increased the opportunities to tell stories in different, more engaging ways and reach a diverse global audience.
We can use transmedia narratives in different channels like Movies, books, comics, toys, games, interactive web experiences, social media communities, mobile devices, theme parks, and augmented and virtual reality.
Every story needs someone to hear it, see it, experience it, evolve it, share and perpetuate it. Transmedia is so versatile that a person can choose the complexity and depth of their engagement depending upon how much effort and time they wish to spend exploring different transmedia story elements.
On the one hand, an audience may experience a completely different aspect of a story world than another – their stand-alone experience is a complete story in itself. Still, it may also draw the audience into exploring other related story elements via different technological platforms.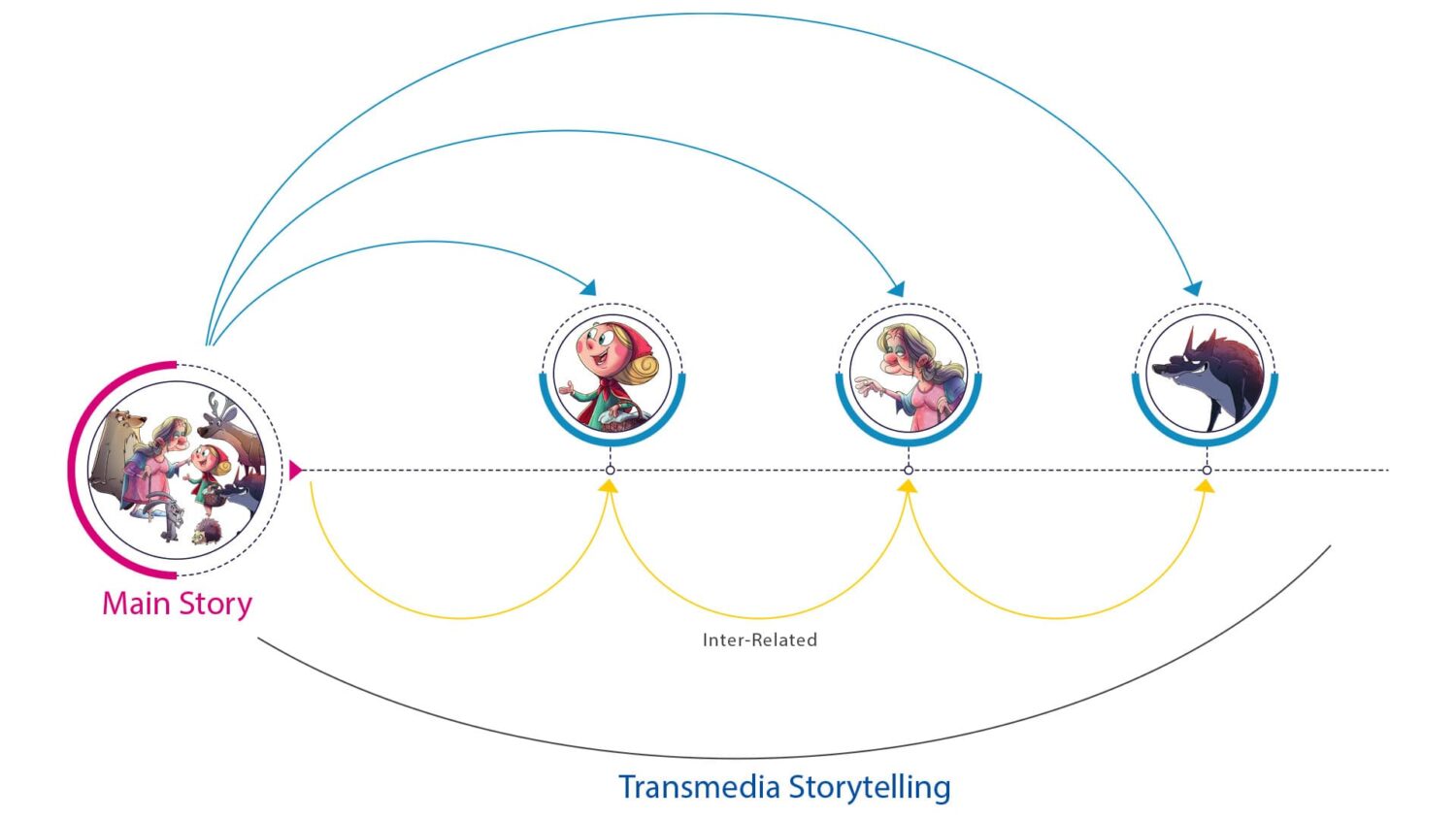 Transmedia storytelling examples in entertainment
These days, more and more transmedia stories are emerging in new entertainment channels. Books are becoming the source of inspiration for video games and tv series thanks to transmedia storytelling. 
Below is a list of all the world-renowned transmedia stories that have found their way into various platforms like comic books, video games, and tv series or feature films: 
Star Wars

Harry Potter

Matrix

Disney 

Marvel Comics

DC Comics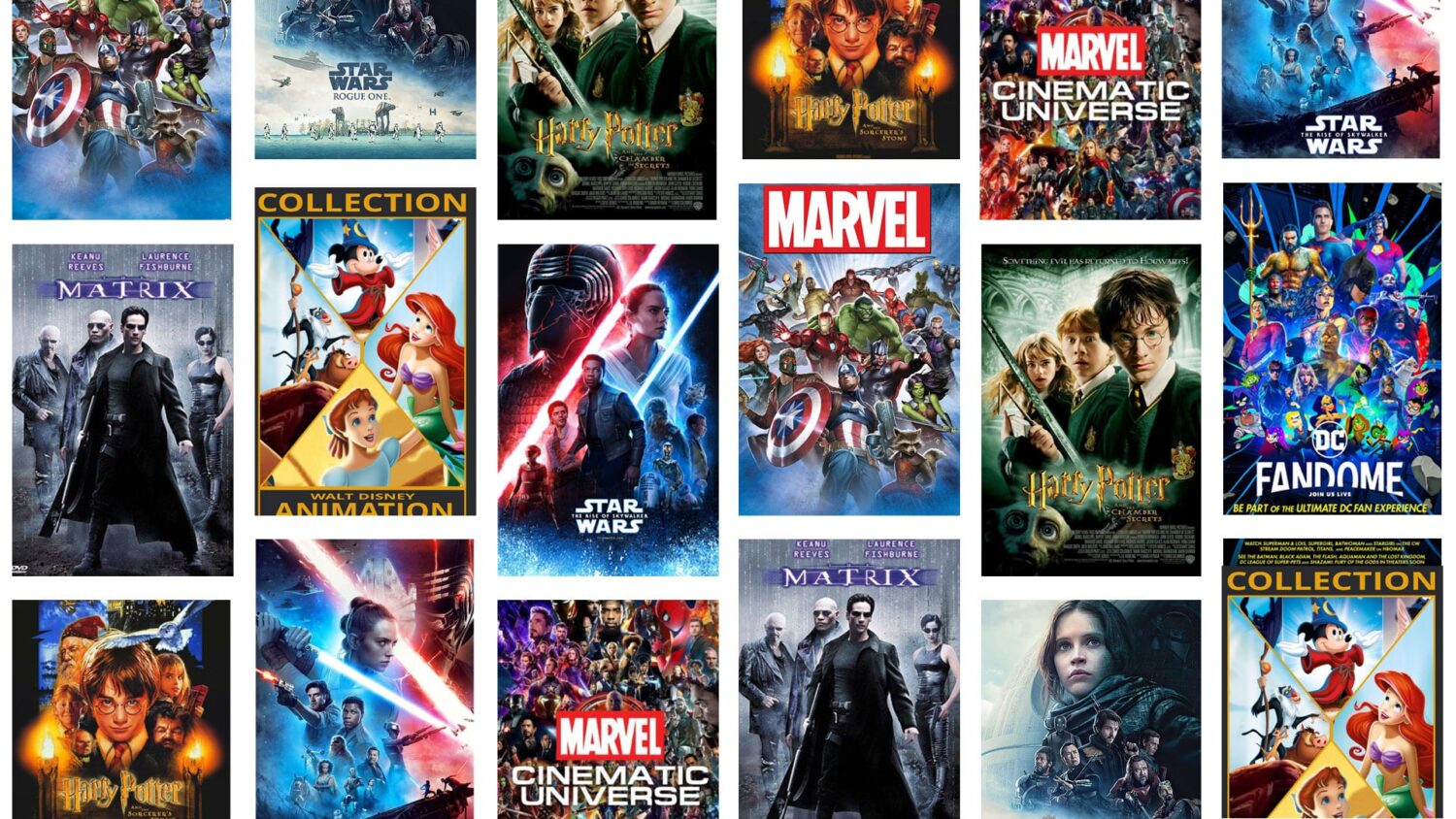 The Witcher game series, a case study about the influence of transmedia
Initially, The Witcher started out as a Polish fantasy series about the mysterious journeys of a monster killer who possesses superpowers. The first edition of "The Witcher" short novel was published in 1992 and translated into English in 2007.  Andrzej Sapkowski is the author of eight novels that tell the tale of a medieval fantasy world.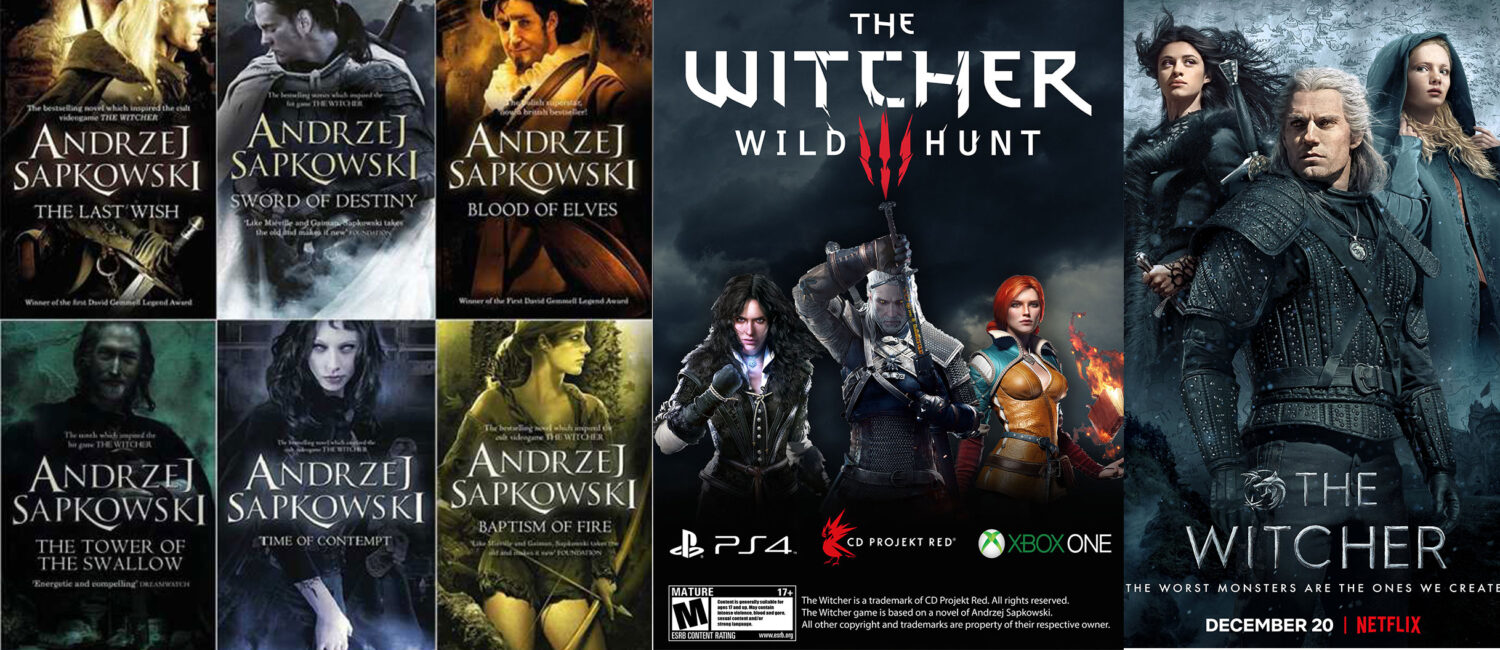 Later on, the books were adapted into a film, and into six comic books, made into a television series and one of the most successful video games of all time with over 50 million copies worldwide. 
What's more interesting is that Lauren Schmidt Hissrich is creating The Witcher series for Netflix. Season 1 and 2 of the Witcher series has received such positive reviews that It is now renewed for season 3!
The Witcher is a perfect example of transmedia storytelling as it was channeled through various mediums.
Dream Farm Studios, animation production, and our transmedia storytelling projects
We are a character-driven animation studio creating both 3D and 2D animation series for a wide range of applications in the entertainment industry. While we love creating 2D and 3D animation, we also like to take advantage of the power of transmedia in our services.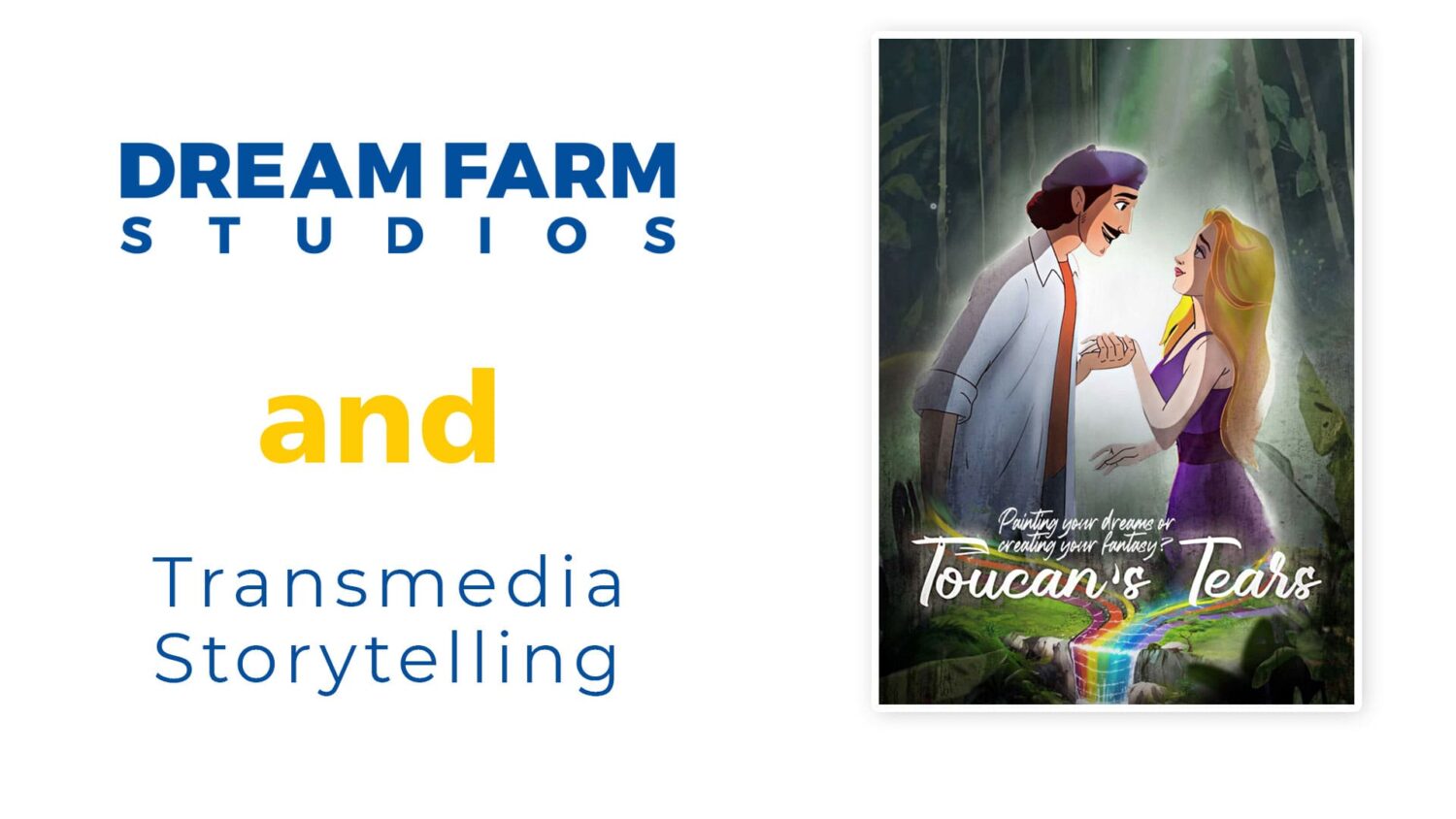 Recently, we partnered with great clients to make a new animation based on a mini-series book. 
It was late July 2020 when Austin Ronson Khemraj, the author and owner of Austin Art Productions, approached us to create 2D animated short films. Austin, who has published several kinds of books, had the idea to turn the books into short CGI 2D animated films, and the first book to have the plan executed on was TOUCAN'S TEARS.
For the animation method, Austin had provided some animation references that were in line with his vision for the project. Taking the references into account and studying the appropriate styles, we chose the frame-by-frame hand-drawn animation method.
Fortunately, the animation is going to have its chance in international animation festivals, and TOUCAN'S TEARS is going to be the beginning of a long transmedia franchise. If you have the same project in mind, take us a visit to the 2D animation studio to review our work and let us know what you have in mind.
Over to You.
This article is made up of two parts. In this one, we explored the essence of transmedia and how it's different from conventional storytelling. Also, we broke down key elements of a compelling transmedia experience, and finally, we mentioned some noble examples of transmedia in the context of entertainment. In the next part, we'll take a look at how transmedia has become the driving force behind successful branding and marketing campaigns and services in the 21st century.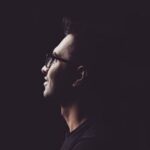 Arash is the equivalent of Buzz in Toy Story when he goes to infinity and beyond, but never comes back! responsible for our blog and content marketing efforts, he always delights the audience with his tenacity and passion in creating the extraordinary.