Reading Time:
3
minutes
3D Modeling is a three-dimensional representation of objects, animals, machines, and humans. In animation production, all the settings and characters are composed of a 3D model. Modeling is an initial step in producing an animation that is done in an animation studio. This is because characters and settings need to be completed before they can be rigged and animated. Also, settings need to be located in their places to specify the very last layout and composition of shots.
How 3D modeling is used
3D modeling is used in different kinds of fields from engineering, game industry, film and animation, business advertising to architecture, and special effects.
A well-known use of 3D modeling is in the film industry and animation. In the popular T.V series Game of Thrones 3D modeling is used to visualize the things and concepts that cannot be acquired through life-like stuff. Like the dragon.
Types of Modeling
There are two types of 3D Modeling;
Organic Modeling
Organic models include natural objects in the surroundings and characters, animals, and plants.
Hard Surface Modeling
Hard surface modeling includes man-made objects and things such as buildings, vehicles, and things that are manufactured.
There is some overlapping in separate organic modeling from hard surface modeling. Hard surface modelers, model building environments, even if they might be natural places surrounded by rocks, plants, and other natural creatures. The same thing happens when modeling specific parts of the character's clothes. Organic modelers need to use hard surface modeling techniques and practices.
Where to start?
To start modeling, concept art and model sheets are usually given. A model sheet shows the character from different angles such as front which shows the natural pose, and from the back. Having model sheets results in an increase of speed in the modeling process. However, they are not always available to use and take advantage of. Knowing what is the intent of the director and concept artists helps the 3D modeler does his job accurately.
Furthermore, photo reference should be used for any object or thing that is in need of clarity. Some directors collect a library of photo references because they want to show what they really want.
To get the best result in modeling, it is important to model the large-scale shapes and forms before working on the smaller details. The first step includes silhouetting, proportions, contours, major shapes, and the character's general forms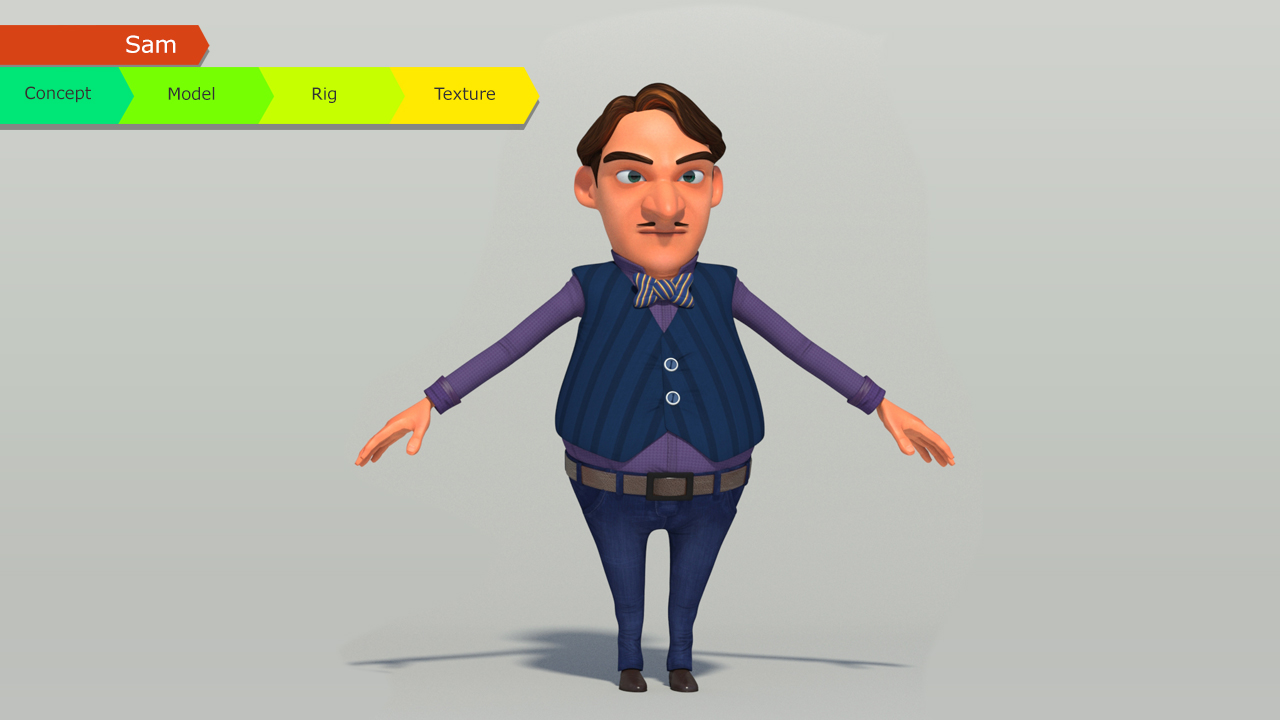 3D modeling software
In order to jump on 3D modeling, the ability and skills to work with the software are required. 3D modeling software lets the designer design 3D models of what he has in mind. Some of them provide you with tools to elaborate additional details to your model. The highest used ones are listed here:
3Ds Max is from the Autodesk family. It works with Windows and is used for video games, animation, and engineering. However, it is mostly used by game developers.
Zbrush
Zbrush is from Pixologic, Inc. It is the most advanced software in sculpting and modeling. What so great about this software is that it uses traditional sculpting techniques in a digital platform. Working with Zbrush can be hard and frustrating if you are a beginner in modeling. But if you are a professional, your creativity may flourish and you will enjoy the taste of authentic art.
Cinema 4D
Cinema 4D is from MAXON Computer. It is used for 3D modeling, motion graphic, animation, and rendering. It can perform polygonal modeling, texturing, animating, lighting, and many common features that can be found in 3D modeling software.
Blender is an open-source modeling software. It is capable of 3D modeling, texturing, rigging and skinning, sculpting, animating, motion graphics, rendering, compositing, video editing. It can be used to develop visual effects, interactive apps, animated films, and video games.
To Conclude
3D modeling is creating a virtual three-dimensional model through computer software and tools. It is used in many industries including animation, game art design, TV and motion pictures, and taking medical images.