Reading Time:
5
minutes
When it comes to visual effects, everybody thinks of mind-blowing crashes and fancy explosions. But the definition of visual effects or VFX is a little bit different in the 3D animation realm. A 3D animator animates almost everything but elements like hair, fur, water, fire, cloths, dust, etc. which are created during the VFX stage of the
3D animation production pipeline
.
3D VFX, along with the lighting in animation and rendering is actually the final stage of the production phase in a 3D animation studio. These stages are closely tied to one another. In fact, the quality of the VFX you are creating depends greatly on the render engine being used, as well as the lighting that illuminates the effect.
Let's take a look at the VFX stage of the 3D animation pipeline to better understand how it works.
VFX definition in 3D animation Pipeline
Basically, the VFX stage of the 3D animation pipeline deals with creating complex motions or elements that are too difficult or even impossible to be 3D animated manually or motion-captured. In most cases, 2D VFX can easily solve the problem at the end of the pipeline. But elements such as hair, fur, fluids, cloth, morphing, and explosions usually need to be simulated in a 3D environment.
A physics-simulation system is usually responsible for performing the calculations needed to simulate the motions based on factors set by the VFX artist; including gravity, wind, etc. These complex simulations require a lot of data processing and are difficult to manipulate or control.
However, recent developments in hardware and software technologies have made affordable 3D visual effects a lot more accessible than before for smaller industry players.
VFX Categories in 3D animation
The VFX component of the 3D animation process in an animation studio covers a wide range of effects. But most 3D VFX artists prefer to specialize in only one or two of them. These categories include:
Particle Simulation Systems
Particles are actually points in space that are created in a particular way to resemble various effects such as rain, snow, dust, swarming bees, flocking birds, etc. These points can have different surface properties attached to them to look in a specific way.
Animating thousands of particles by hand would be practically impossible. Instead, 3D software can handle them all at the same time to create amazing effects without having to keyframe them one by one.
A 3D VFX artist can animate these particles automatically under the influence of various natural forces like wind, gravity, etc. that will move or manipulate them in a given form.
Creating basic crowd or swarm behavior like snowstorms is now much easier than ever; thanks to the particle system simulation.
Fluid Simulation Systems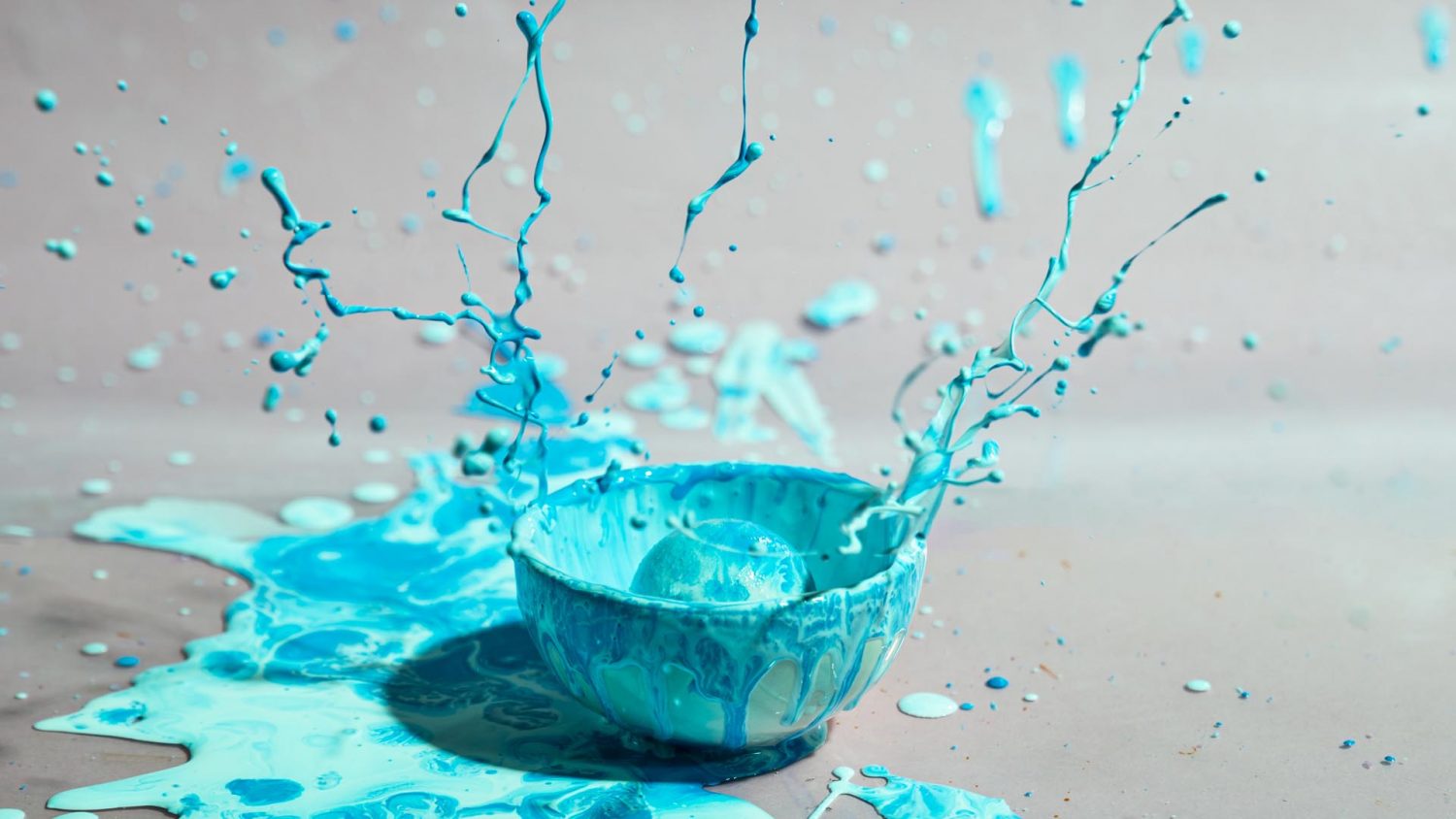 A special form of particle simulation is able to recreate the complex movements of fluids in a 3D environment; often relying on the equations that govern real fluid physics. Liquids are relatively harder to fake because they have a far more complex way of moving and reacting to other objects.
Fluid animation can be performed with different levels of complexity; from time-consuming high-quality animations for feature films and shorts to simple and fast ones for real-time purposes.
The word fluid in this context does not refer to water-like material only but also smoke, fire, and any type of liquid substance, from milk to toothpaste.
Hair and fur Simulation Systems
Some of the most difficult dynamic systems to use, edit and render are hair and fur. In order to make hair look natural in a 3D animation, it must respond to the movements of the body it is attached to. Moreover, external factors such as wind and gravity must also be taken into account.
Simulating hair's natural dynamics can make the animation and rendering process so complex that lower-budget projects may not be able to afford it. But bigger projects like blockbuster feature films usually use these functions to the maximum. Such effects can make a 3D project stand out from the rest; if done well.
Hair and fur dynamic systems are integrated into most 3D software. But animation studios may add their own set of tools and plug-ins to reach specific results. These systems can also be used to create other effects such as the movements of tails or tentacles.
Rigid-Body Simulation Systems
Rigid-body simulations are among the most-used 3D VFX. These simulation systems are used to create basic collisions, shattering, and movement of inflexible objects. How the rigid bodies react to these physical phenomena is defined by the attributes set by the VFX artist. These attributes include the center of mass, velocity, collisions, etc.
Soft-Body Simulation Systems
Soft-body simulation systems focus on creating visually accurate simulations of the motion and collision of deformable objects or "soft bodies". Unlike rigid bodies, Soft-body dynamics or cloth dynamics, deal with objects that can be deformed as a part of the collision.
Soft body dynamics are calculated by placing a point on every vertex and creating a virtual tie to surrounding vertices to maintain a shape. While the relative distances of two points on the soft object are not fixed, the body is expected to retain its shape to some degree, despite deformations.
Soft-body simulation systems are used to create realistic cloth, muscle, fat, and some fluid-like surfaces.
VFX Artist's job in an animation studio
When it comes to creating difficult effects such as smoke, explosion, water, leaves in the wind, or rain falling down, 3D VFX artists will take the wheel.
A VFX artist must have a solid understanding of the basic laws of physics, along with all 3D animation job roles like 3D modeling, 3D texturing, rigging, animation, lighting, and rendering.
All of these skill sets will be needed to aid them in creating the visual effects. However, they often specialize in one or two of the 3D effects categories: particles, fluids, hair and fur, rigid bodies, and soft bodies.
Many 3D animation software packages have systems for creating these effects. But a professional 3D VFX artist must be able to create out-of-the-box effects that look unique to the project as well.
Basic VFX Workflow
The process of creating a 3D visual effect, such as smoke or rain, follows a certain sequence. This sequence might be slightly different in various animation studios. A typical workflow for the visual effects artist in an animation studio is as follows:
1. Assignment
The VFX lead provides the assignment for a shot or sequence; including what is expected from it along with the scene file with camera details, environment, and animation. The 3D layout includes character positions, a basic setting, approximate timing, camera staging, and camera movements plus the voice-over.
At this stage, the VFX artist must make sure they know what the entire sequence is all about and what is up to them to resolve.
2. Scene Break-down
After receiving the assignment, the VFX artist breaks down the effect to see how it can be managed efficiently. The output of this process would be a step-by-step plan to get to the final result.
3. Implementation
After breaking down the scene into smaller pieces, the VFX artist continues with each step of the plan, simulating it, and caching the simulation.
4. Polishing
As the final step, the VFX artist will carry out the details to fill in the rest of the effect and perform a final touch to achieve the desired results.
Conclusion
3D visual effects, lighting, and rendering are three final stages of the 3D animation production phase which are closely tied to each other. That's because the quality of the VFX depends on the render engine and the lighting that illuminates the effect.
3D VFX has a slightly different definition in the 3D animation world than live-action. Here, creating elements like hair, fur, water, fire, smoke, dust, etc. falls into the 3D VFX component of the 3D pipeline.
The process of creating these effects follows a certain sequence which might be slightly different in various animation studios.